Style
 Kendall Customs is a current forthcoming Street-wear brand that merges casual wear, graphic designs, and hip-hop/ urban-wear influences to deliver a fresh and authentic impression to fashion culture. 
Services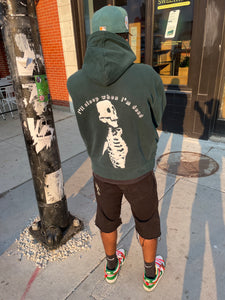 Handcrafted Original Garments
Individualized upcycled pieces that represent customer's personal style. 
Custom Fitted Hats
One of one fitted hats made to showcase the uniqueness of its wearer.
1-of-1
Customized special order. Choose from various designs, color schemes or create your own idea to design the perfect piece that embodies your own fashionable taste. (Customers have full creative control to create a custom: t-shirt, hoodie, hat, jacket, jeans, sweatpants,etc).  
Kendall was very nice and understood exactly what I wanted and executed the look entirely. I cannot wait to get my next custom shirt!

Ashley S.
I loved the stacked sweatpants that Kendall designed! It makes me feel good to know that I am rocking a special piece that no one else will have. It's truly a one of one. 

Jasmine B.
Bro really snapped on my custom hoodie. I got so many compliments when I wore it to an event that I went back and got a custom t-shirt and a 1-of-1 customized pair of jeans for my video shoot. Ken is cool and always comes through when I need some new drip.

Larry H.